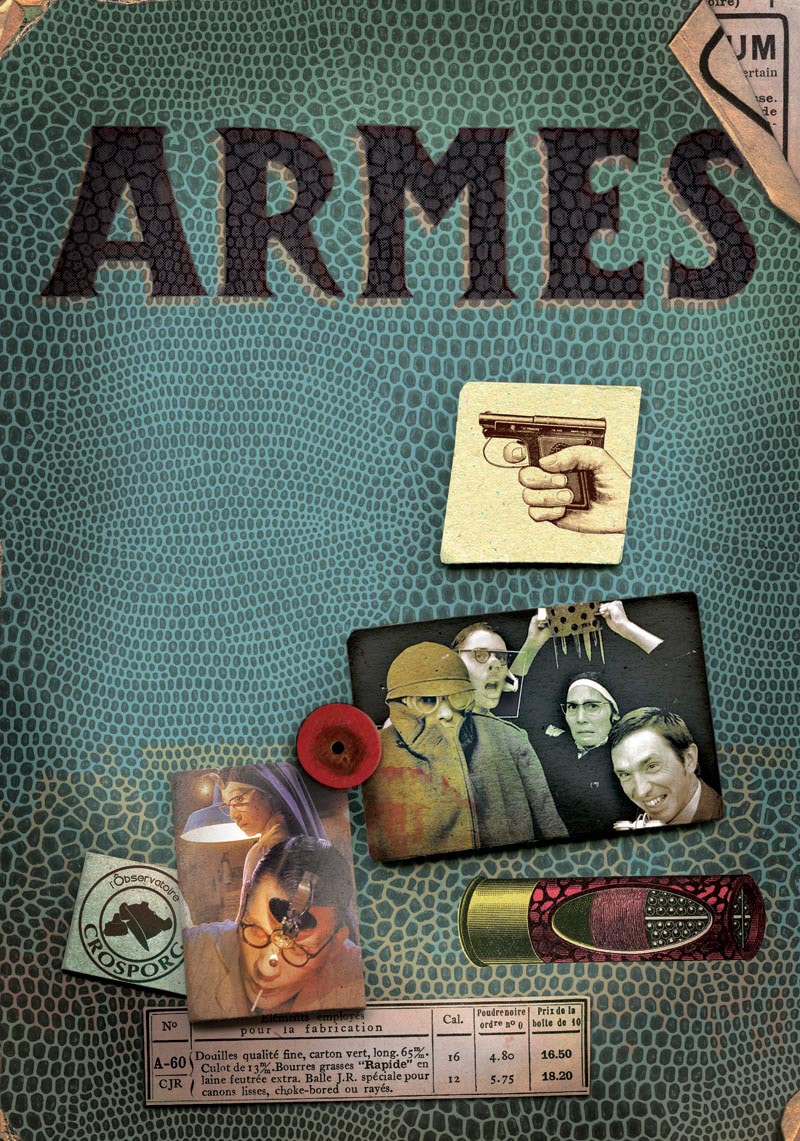 Created in 2006 / re-created in 2008
35 minutes
For 23 spectators
Age 10+
Le déroulement du spectacle
Le public est accueilli et pris en charge par Monsieur Lambert, personnage irréprochable, dégoulinant de courtoisie, excessivement souriant. Il attribue un carton d'invitation à chaque spectateur qui se verra dès lors nommé « Ambassadeur ».
Les Spectateurs/Ambassadeurs sont  invités à s'installer, des consignes de sécurité leur sont diffusées en plusieurs langues par une bande sonore.
Monsieur Lambert  restera présent tout au long du spectacle : par ses interventions, il maintient le lien avec ses hôtes.
Chacun des Ambassadeurs devra identifier la place qui lui est réservée autour du chapiteau Ô grâce à un petit drapeau correspondant aux couleurs du pays qu'il représente et à des consignes sonores énoncées en plusieurs langues. Puis, il ajustera son regard à l'ouverture prévue à cet effet et passera ses jambes dans les trous prévus à cet effet.
Dès leur installation, les Ôbservateurs-Ambassadeurs assistent à  des expériences effectuées par les agents du
Laboratoire Crosporg.
Leur vision  passive donne à nos Ambassadeurs le sentiment d'être à l'abri d'une glace sans teint.
A son arrivée, Mr Crosporg lance le protocole d'inauguration du Salon Annuel de l'Armement. Il salue chacun de ses prestigieux invités et leur propose de découvrir les inventions inédites  présentées dans son dernier catalogue … Le rapport au public change à cet instant, et les spectateurs-ambassadeurs deviennent à la fois complices et témoins de ce jeu grotesque et terrifiant.
L'ÔBSERVATOIRE CROSPORG (The Crosporg Observatory)

Circular explosive intimate show 

The Crosporg Observatory is:
A 40-minute intimate show for 23 spectators,
A gritty and offbeat farce, accessible to any 10 + citizen,
A show combining artillery and manipulation of all kinds
Between the military parade, the reception with eau de toilette and Ferrero Rocher, teleshopping, the cabinet of military curiosities, the audience becomes a passive accomplice of one of the greatest human abominations: the arms trade.
An unusual experience, grotesque and terrifying, to watch from the outside with your legs inside ...
The story
The Ambassadors of the 23 most powerful countries of this planet are invited to the Annual Armament Fair of the Crosporg Laboratory (Research Laboratory for Military Innovation, led by Jean-Louis Crosporg, a leading arms manufacturer).
The researchers / secret agents of the Crosporg Laboratory (Mr Smith, Roselyne and Sr. Angèle Rompillon) present their latest discoveries in artillery. Included: escornifleur à pompes, décallotteuse, spiked helmet, and other state-of-the-art missiles.
Guests will be able to enjoy an amazing special offer on the latest model of the playful and educational "game box", which turns out to be a real Pandora's box.
Inside this diabolical playroom: who plays what, and what are the toys?
ARTISTIC TEAM

Created and directed by Dorothée Saysombat and Nicolas Alline
With the precious help of Pascal Rome (cie Opus)
Acting: Nicolas Alline, Benoit Hattet, Nicolas Quilliard ou Julien Mellano (en alternance) et Dorothée Saysombat
Sound design: Isabelle Fuchs
Stage lighting: Isabelle Fuchs or Pierre Crasnier

Scenography

:

Nicolas Alline et Dorothée Saysombat

Puppets and accessories:

Nicolas Alline, Géraldine Bonneton, Latifa le Forestier, Dorothée Saysombat
© Photographies Jef Rabillon
RÉSIDENCES ET SOUTIENS
L'Espace Périphérique de la Villette à Paris, L'Usine- Lieu Conventionné Dédié aux Arts de la Rue, La Paperie chez Jo Bithume  - Centre National des Arts de la Rue et de la Piste, le Centre Culturel Athéna-Ville d' Auray (56), le Nouveau Théâtre d'Angers, la Ville d'Angers, La Cie OFF - pOlau à Tours, Pays de Loire en Layon (49), la Ville de Vihiers (49).